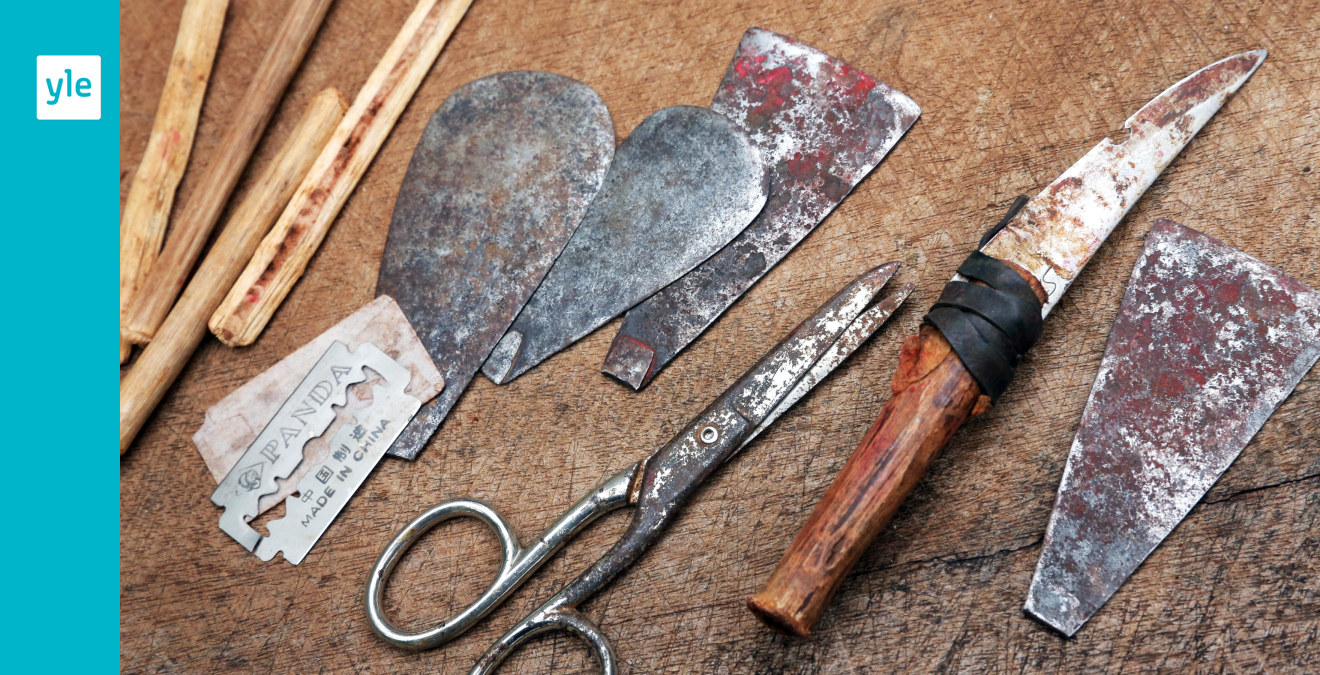 It is estimated that about 10,000 girls and women in Finland have been forced to undergo genital mutilation. By means of an action program, THL wants to make sure that they do not become more.
According to the Department of Health and Welfare, THL, between 650 and 3,080 girls in Finland are at risk of genital mutilation.
Currently, about 38,000 women and girls live in Finland from countries where genital mutilation is a tradition.
Through an action program, THL hopes to prevent genital mutilation in Finland. THL also does not want girls living here to be sent abroad to be subjected to the procedure.
In some countries, 90 percent of the girls are genital mutilated
Around the world, there are about 200 million women and girls who have been genital mutilated.
Clearly, most cases are concentrated in thirty countries in Africa, the Middle East and Asia.
In the African countries, Somalia, Djibouti and Guinea, more than 90 percent of the girls are genital mutilated.
In the Middle East, it is primarily countries such as Iraq, Yemen, Oman, Saudi Arabia and the United Arab Emirates that still provide a tradition of living.
Genital allocation also occurs in certain ethnic groups in Indonesia and India, as well as in Colombia in South America.
In other parts of the world, even in Europe and North America, genital mutilation occurs in small groups in society.
Genital allocation was discussed in the Battle after twelve on February 5.
Communication over the cultural wall
THL hopes, among other things, to convey information about genital mutilation to the various risk groups living in Finland.
At the same time, different professional groups must be trained to handle the problem.
THL says it is extremely important that people learn to talk about the problem and that the people involved know that they have a duty to report.
One goal is to use so-called cultural interpreters, ie. people who can not only interpret language but also know the culture from which the person concerned comes.
Communication becomes both easier and more natural, if there is a cultural interpreter from the same culture as the one you are talking to, notes THL.
Talk about the problem well in advance
According to the action program, employees in child welfare and especially the rest of the social sector should deal with genital mutilation for discussions with customers from countries where tradition still lives.
Professionals are encouraged to tell them that genital mutilation is prohibited by law even at the time of their arrival in Finland.
It is important that the conversation starts well in advance, and not only when there is already a suspicion that the girl is threatening to be sexually mutilated, it says in the action program.
The action program has been prepared by THL, the Ministry of Social Affairs and Health and a steering group.
The program was launched on February 6 on the International Day against Genital Mutilation.
Source link