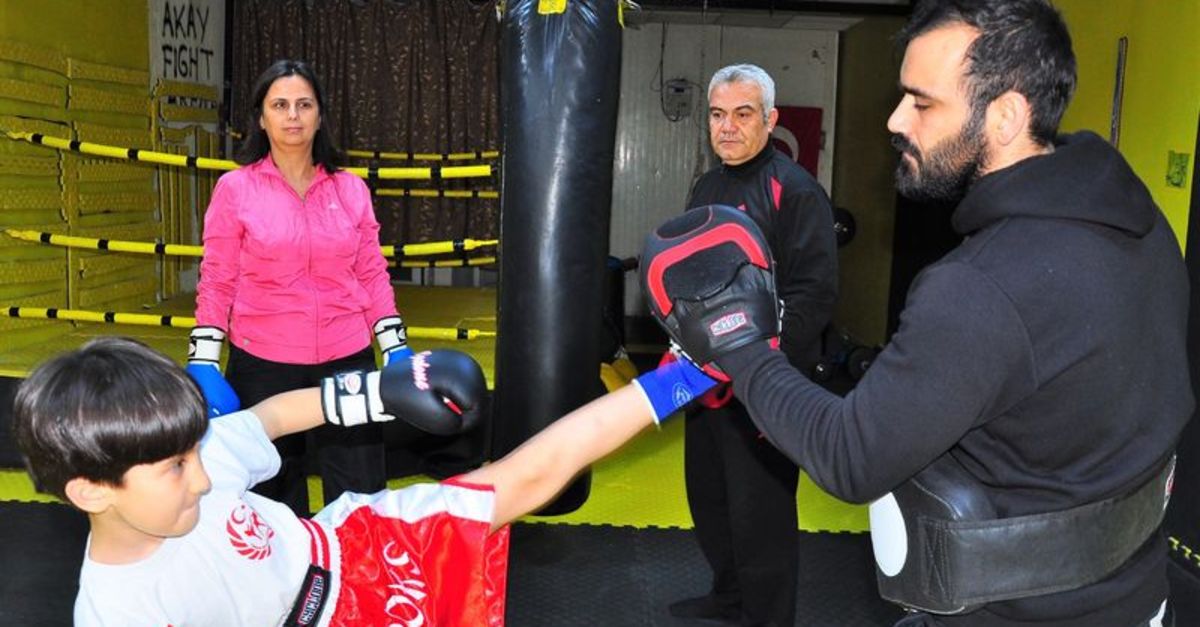 Introduction: 12.02.2019 – 16:21 | Update: IHA
Bilal Aşıcı, who got her health after falling from 130 pounds to 86 kilos in 2 months, said: "I recommend to everyone. Age doesn't matter.
1

1|10

The family in the Aşıcı family, who live in Manisa, started playing sports as they took care of their children in the kickboxing room. Thanks to the sport, Baba Bilal Aşıcı gets health by falling from 130 kilos to 86 kilos in 2 months while the whole family enjoys the sport.

2

2|10

The family of 4 people who were aware of their sons who were enrolled in the gym made an example of their sport together. Father Bilal Aşıcı (43) realized the development of his second-class son Doruk in primary school, he attended the gym every day.

3

3|10

Bilal Aşıcı, who has health problems due to his overweight, also started receiving Kick Boxing training. 18 months in his father's 2 months, the teacher dropped from 130 pounds to 86. After Bilal Aşıcı's change, mother Gülşen Aşıcı and her daughter Irmak began to accompany her husband and child. 3 days a week by going to the gym, accompanied by coach Selahattin Akay family, the changes in their lives after sports and said they were happy.

4

4|10

ALI SPORTS MUST BE DONE EVERY YEAR "

Father Bilal Aşıcı, said that the age of sport is not recommended and for everyone, "I brought my son first. When I saw that the sport was very beautiful, I saw improvements in my son.

5

5|10

Currently, I dropped from 130 kilos to 86 kilos. When my family took care of it, we started doing sports with the family. Everyone was very surprised. Very nice feeling. Would recommend to anyone. Age doesn't matter. Sport should be done at any age, he said.

6

6|10

10 YEARS COMBATING OBESITY

Obesity disease, one of the major health issues of the age captured in childhood, the 18-year-old Berkay Gaffar Cakmak, struggled with obesity for 10 years.

7

7|10

In spite of diet and sports, 134 pounds of youth reached health with good impairment of obesity and metabolic surgery specialist Opr. Dr. He went to Erkan Aksoy. Tube stomach surgery Berkay Gaffar Cakmak 9 months after losing 60 kg and new life with 74 kilograms continues.
Source link