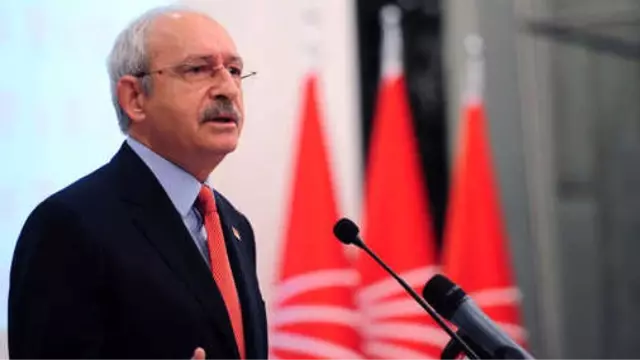 The CHP party meeting is over. 147 candidates were announced at a press conference. Ahmet Akın was the metropolis of Balıkesir. In Yalova, Burdur and Giresun, the current mayor was again nominated.
BALIKESİR CANDIDATE IS AHMET AKIN
The long-awaited "who will be a candidate for the CHP" in Balikesir answered the question. After the party gathering, CHP leader Kılıçdaroğlu was appointed Chief Consultant and Balikesir Deputy Ahmet Akın, Balikesir Metropolitan Municipality.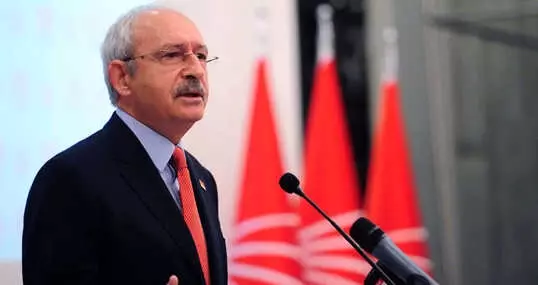 "Do not lose anymore, we will work for a winning BALIKESİR"
The first assessment that Akin, "People from separation will try more than 1 million inhabitants, and Turkey saturates the province of Balıkesir. Farmers, farmers, Etcii, milk tender, retired, I embrace everyone with shopkeepers. They win you laughing in my face because my candidate . Projects ready, I'll share them with our citizens soon. No more losing, the winner will work for a Balikesir, "he said.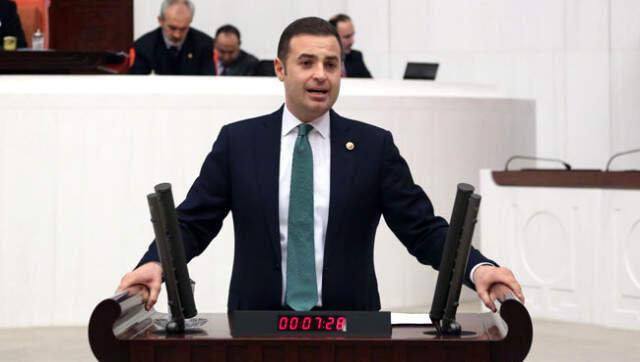 YALOVA, BURDUR AND PRESIDENTIAL PRESIDENTS IN GIRESUN
Mayor of Yalova Vefa Salman, Burdur Mayor Ali Orkun Ercengiz and Giresun Mayor Kerim Aksu will be nominated.
DECISION OF DECISION IN ANKARA
In Ankara, Yenimahalle nominated mayor Fethi Yaşar and Çankaya mayor Alper Taşdelen again.
The full list of presidential candidates established by the CHP today is as follows:
1adanaimamoğlukasımkarakös till
2adanatufanbeyliahmetaktürk
the 3adıyamançelikhanpınarbaşımahmutal
4AdıyamanTutMehmetKılıçChp Municipality
5AdıyamanBesniŞambayatNejdetArıcıExpected Chairman
6AdıyamanBesniVakkasAcarKesmetepe Call. Dept.
7afyonkarahisarsülümenliismailözak funding
the 8afyonkarahisarçaypazarağaçfahrettinmutl
the 9ağrıtutakerkansa
10ağrıtaşlıçaykubbettintekgül
11AksarayMerkezTaşpınarCihanYükselCoating President
12AksarayMerkezYeşiltepeTahsinSteelSecond President
he 13aksaraymarkzyeşilovasibel
14AmasyaMerzifonAlpKargıCasual President
15AnkaraCankayaAlperGrandingCurrent Chairman
16AnkaraYenimahalleFethiYearAvailable Chairman
Barışaşk den 17ankaraelmadağade
18AtalienManavgatSükrüSözenAvailable Chairman
19AtalienKemerMustafaGülAvailable President
20ardahangöleköprülüenginsarıka till
21ArtvinKemalpaşaErgülAkçiçekAvailable Chairman
22AydınKoçarlıMutluKztürkCircle of President
23balıkesirbalyaorhangag to
the 24balıkesirhavranbedrişah
president 25balıkesirmanyastancanbarçınmevcut
26BalıkesirBurhaniyeAli KemalDeveciler
27bartınkurucaşilenergiskartal
28batmangercüşhamdiyeön is
the 29batmanhasankeyforhancih
30batmanbeşirigencoözel
not 31batmankozluksavaşdur
32batmansasonadnanyaş is
33bilecikinhisarayhanödübek
34BingölYayladereSabri AkyürekCounted President
the 35bingölyedisuveyselyayg
36BingingFoodForestDiveAvailable President
the 37bitlisadilcevazaydınlarismetözçalıml
38bitlismutkikavakbaşımezherözdeş
the 39bitlisgüroymakgünkırıservetbaşelç
the 40bitlisgüroymakgölbaşıcumasir
41burdurbucakkızılkayaşerefcoş is
42BoluMengenTurhanBulutAvailable President
43BoluMudurnuMehmetİnegölCurrent President
44boluyeniçağaadnangüng is
45boludörtdivanilyasözalp
46BursaOrhangazişaban ÇetinCoklar
the 47bursaharmancıkahmettuf
48bursaorhanelivildankoç
49çanakkaleçanbülentöz
50çanakkaleçanterzialanferidedemirbaş
I 51çanakkaleayvacıkmesutbayra
52çanakkaleezinehalilbüyükerol
the 53çanakkalelapsekiçardakmetinsemerc
54CountriesEldivanAfife ÜlküCavalalı
55ÇankırıKurşunluTevfik MetinAktaş
my 56denizliserinhisarhüseyinge
the 57denizliçivrilömerköseoğl
the 58denizlipamukkaleahmet divarc
the 59denizligüneymustafaurtek
I 60diyarbakırçüngüşmuhiddinyıld
61düzceakçakocafikretalbayrak
the 62düzcegölyakaabdullahşah
63EskişehirHanErdalŞanlıManaged Managing Director
64EskişehirMahmudiyeİshakGündoğanAvailable Chairman
65EskişehirOdunpazarıKazımKurtCounter President
66EskişehirTepebaşıAhmetAtaçAvailable President
the 67gaziantepkarkamışalidog
the 68gazianteparabanhasandoğr
69giresuntireboluburhantak is
70GiresunEynesilAhmet LatifKaradeniz
71gümüşhaneşiranhüseyinka to
the 72hatayantakyahikmethatunoğl
73kahramanmaraşandırınahmetrüzg is
74kahramanmaraşelbistanonurgürbüz
75karsarpaçayenverakka to
76karssusuzoğuzyantem is
77kastamonudevrekaniilhantunc is
the 78kastamonubozkurtgüvençdemirez
79kayseribünyanmustafanaldız
80kayserifelahiyekerimkarakoç
81kocaelidarıcayakuptörk
82kocaelikaramürselahmetçalık
83karabükyeniceyortanpazarıismailel Bremen
not 84kütahyadumlupınarzekeriyayıl
85KütahyaDomaniçMustafa TemelEgent
the 86kütahyadomaniççukurcaceyhunerg
87kütahyaaltıntaşdoğanakbun is
the 88kırıkkalesulakyurttamercih
89manisagölmarmarabirolbak
the 90manisasaruhanlızekibilg
91ManisaKırkağaçŞerif Ozanİren
I 92nevşehirderinkuyustusted
you 93nevşehirmerkezsulusaraydervişd
the 94niğdealtunhisarabdimerc
the 95niğdeulukışlamustafaön
96ordufatsaahmetcanbaz
the 97orduaybastıözdilekaydog
98ordugölköycengizsarıy is
99orduakkuşbayramgör is
the 100sakaryaserdivanzaferkaz
101sakaryakarapürçeknizamettinyıldız
102samsunyakakentramazanşensoy
103samsunçarşambaaltankarabulut
104SinopErfelekMuzafferStickerFull President
105SinopGerzeOsmanBelovedCurrent President
106SivasGemerekÇepniGülbedenYükselChp Kommun
107sivasimranlımurataçıl
108sivasşarkışlaayfertemel
109şanlıurfahilvanabuzerbeb till
110şanlıurfaakçakaleahmetgeçit
111şanlıurfahalfetiekremmorçiçek
112şanlıurfasuruçkemaleşsiz
the 113şanlıurfaharranmehmeting
the 114şanlıurfaviranşehirşehmusdodukanlıoğl
115tuncelimazgirtakpazarcemalbulut
116TunceliHozatSeyfiGeyikChp Municipality
117tuncelimazgirtismailtoprak
the 118uşakeşmeyılmaztoz
119EventsColorfulPınarbaşıNaciAkyürekAvailable Chairman
the 120uşaksivaslıselçikleribrahimkökç
121EnglishSpamSpeakerFeyziRockCoast President
122VacationBanazRussianTeacherBrotherMovingCurrent President
123vançaldıranmuhamedaladağ
124yalovaarmutlualiçetinka to
125YalovaAltınovaKaytazdereAliKangalAvailable President
126yalovaaltınovasubaşıturancanbay
127YalovaCaribusHomeFruitCurrent President
President 128yalovaçınarcıkkorukamilyamanmevcut
129yalovaçiftlikköynedimgü on
the 130zonguldakdevrekçaydeğirmenihayrettinçatakl
131zonguldakçaycumasaltukovaalimgenç
132ZonguldakAlaplıGümeliAhmetSevenPrompt President
133zonguldakkozlucengizbank
134zonguldakmerkezbeycumahayatiaçıkgöz
135ZonguldakThreesomeAli AslanKılıçAvailable President
136ZonguldakKilimliAlternationLeaderAdnan AkgunValent President
the 137balıkesirbşbahmetakınmilletvekil
the 138artvinmarkzdemirhanelç
I've seen 139batmanmarkszenvererde
140bingölmarkzvahdettinuzunyayl to
141gümüşhanemerkezbedriağaç
the 142uşakmerkezasımkalelioğl
143erzincanmerkezismailtaş
I 144karabükmerkezmehmetd
145AvailableCenterAli OrkunErcengizCompany President
146GiresunCentrePresident According to the president
147YalovaCenterVefaSalmanCurrent President