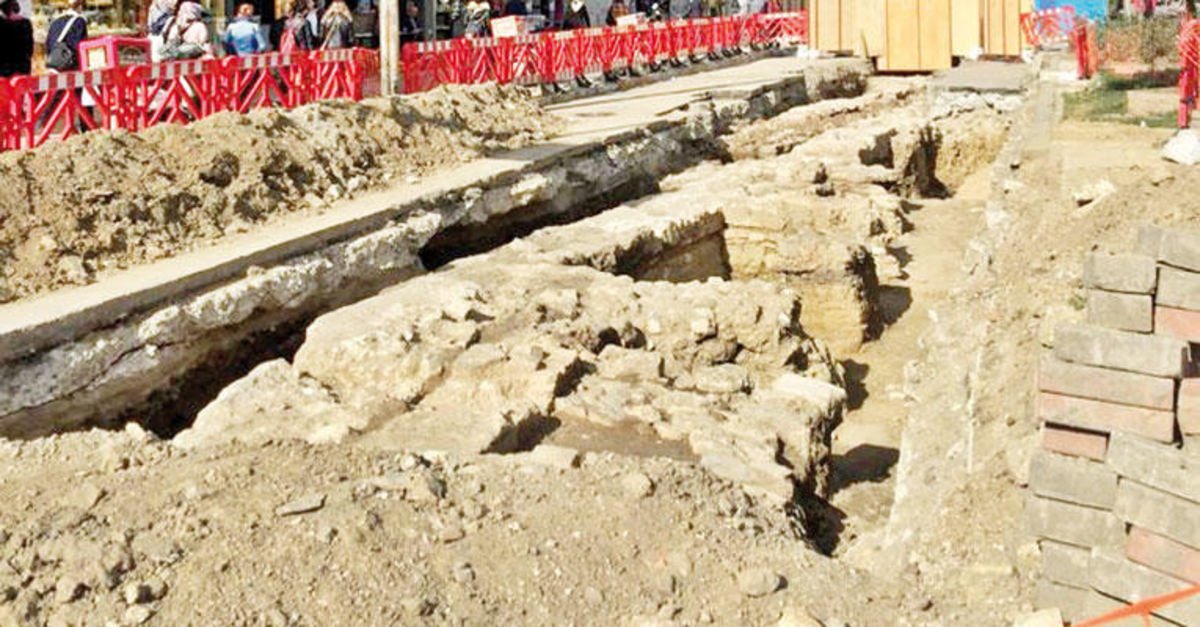 In İSKİ excavation work in Üsküdar, historical remains were found below 1 square foot of asphalt. Five archaeologists from Istanbul's archaeological museum, awarded to the excavations, found that these were architectural remains, such as homes and shops from the Ottoman period.
According to the report by Omer Erbil in Hurriyet, ISKI's rainwater and wastewater treatment works along Hakimiyeti Milliye Avenue from Üsküdar Square. Selmani Pak, Çavuşdere, Dr. The rainwater collector at Fahri Atabey and Selami Ali avenues and other streets and galleries on the streets will be built. The rainwater canal will be 2 meters in diameter and a total of 6500 meters, and the drainage channel will be 1 meter in diameter and 5500 meters long. In this way rainwater will be given to the sea with the channels that open under the ground.
The campaign began
When the excavations went on for the project, Istanbul's Archaeological Museum asked for help on the arrival of historical ruins. The museum started archaeological excavation by assigning 5 archaeologists. The documentation of the Ottoman building structure, such as shops and housing, continues during the excavations. As İSKİ's channel project will pass under the existing ruins, the answer will come to the question of what will happen to these remnants from protection of cultural protection areas No. 6. The Board requested that the remains not be preserved on-site, they should be removed immediately and the archaeological excavations of the underlying layers continued. Then the people in the social media campaign began to protect the historical ruins began. In the campaign, like Üsküdar, the reaction to the removal of the remains in the most historic district of the Ottoman period.
ISKI: We can protect
On the other hand, ISKI officials argue that it is not possible to preserve the remains for the implementation of the project. On the ISKI official website, the following information about the project is given:
The Establishment of the rainwater drainage system in the region in a way that does not allow pictures of Üsküdar Square and surrounding floods in the aftermath of every rain. water drainage projects will be obtained and operated
IMPORTANT COURTS OF THE DAY
Source link