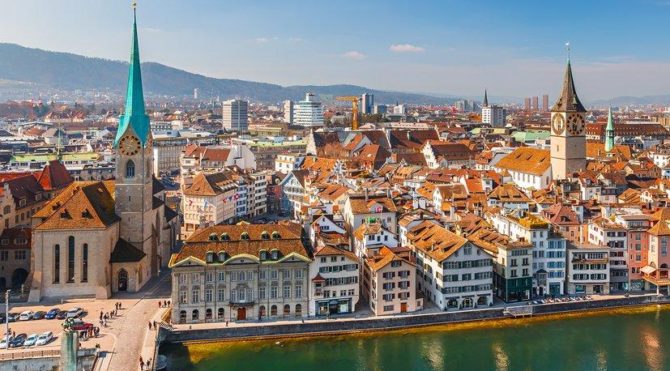 He gave TG Investment bankruptcy which evaluates the Turkish Empire's money with money in Switzerland to about 75 billion dollars. More than 20 known Turkish ultrasonic "Swindled", he left a criminal complaint. Credit Swiss Bank, which provides Turkish customers to this investment company, is being investigated for "negligence". The vocabulary reached the bankruptcy document and all details.
TG Investment SA, founded in Geneva in Switzerland in 2008 with a capital of 1000,000, managed by TG Investment SA headed by Ünal Akşit, three Turkish businessmen called Erinç Alper, Selman Kuzu and Abdurrahman Erzaim and Fabio S. Services AG went bankrupt successively. The famous Turkish ultra riches complained that they were "ripped" and the prosecutor's office announced yesterday that it had launched a survey of the famous Swiss credit line in Switzerland.
Outside Geneva, the bankruptcy in Zurich was registered by the Swiss Canton of Zurich on 14.11.2018. The investigation of the company, which led to evaluating funds from the Turkish rich on funds and earning money from them, was extended by the prosecutor's office. It was considered that the prosecutor sent a crime in Geneva because he forced Turkish customers Cenevre against TG Investment, a prominent member of the famous Turkish Empire, which had a significant share in the country with almost $ 75 billion in Swiss money.
IMPORTANT NAME BETWEEN DISCLAIMED
Switzerland newspaper Tages-Anzeiger wrote that the survey could extend to Switzerland's famous bank, Credit Swiss. Those complaining about the transactions from TG Investment, a famous media manager and the head of a very large construction company, says this ultra-Turkish rich work with the consulting company.
With a remark of Turkish millionaires, the question has not been left in the investigation TG Investment, and Credit Suisse also jumped. The topic of TG Investment transactions is ip sufficiently monitored investments. U.A. The prosecutor's office initiated an investigation against four people who left Credit Swiss, two of whom worked at TG Investment.
In particular, the units that take over the Turkish customers and U.A. were concentrated to another person. Their name has not been announced, but according to TG Investments Managing Director in Geneva, Erinç Alper, the only signatory in Zurich, has information about the subject.
TURKEY CUSTOMERS GIVE IT
In the event that has been investigated for about two years, the main perpetrator had established a company called TG Investments in Geneva to provide portfolio management services to Turkish customers by leaving Credit Suisse 2008 together with the other two people.
The two founders of TG Investments were charged fraud and offenses in 2016 due to the mimics of their ile signatures leri commissions to meet the loss of 150 million Swiss francs (132 million euros). 20 people, including the famous media director, "Dolandırıldık" him, the plaintiff from the company, said that they trust to find the name Credit Swiss.
KREDIT SUİSSE: STORAGE COMPANY
Acak Credit Suisse denies possible criminal liability and will use legal remedies for claims, "said Credit Suisse, a spokesman for Credit Suisse. Credit Suisse Bank acts as a portfolio storage company for TG Investments and the company does not provide any services to its customers.
BANK OF LAMB
The Turkish banker Selman Kuzu made a statement to SÖZCÜ on this question and stated that these events occurred after his period. Lamb said, arasında I was not in Geneva, but in Zurich and I worked between 2009 and 2010. Then I made a definite return to Turkey. These events cover the period after me. In addition, we are currently investigating Geneva Ayrıca.