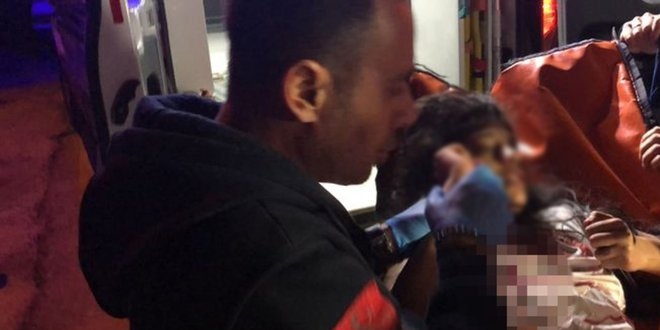 Discussed the last time in Bursa to talk to his girlfriend who called the young woman's house, the kitchen knife went from her boyfriend to the fruit knife. To protect the attack, the young woman who had a nervous breakdown when he was angry with his ex-boyfriend who was in the living room, broke the knife in the stomach. After the first interference on the spot, the injured woman was taken to the hospital with the knife, she had stuck in her stomach.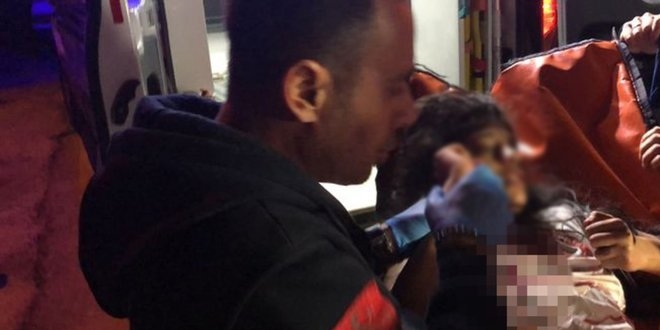 The incident happened at night in the district of Bursa Nilufer, Dumlupınar. According to the information obtained, the alcohol in his home leaves Bircan C. (20) his girlfriend Timuçin A. (45) to his house to speak for the last time. After talking for a while, there was a match between the couple. The young woman attacked Timuçin A. with a knife from the kitchen. According to the UAV report; To protect the attacker himself in space, Timuçin A. told the police officers the situation.
The former lover had locked herself in the living room and had a nervous collapse in her stomach. Neighbors, police and health teams informed the situation about the sound of the substitution. The teams came in a short time and shouted from inside the house, though no one came to the door to open the door with the help of a hammer and hammer broke into the steel door.
Bircan C. lying in the blood on the ground at the site of the first intervention teams, wounded the woman with the knife fixed to her stomach Uludag University Medical Medical Hospital removed.
He took Timuçin A. to Görükle Police Station for a statement. Bircan C. who was hit by a nervous breakdown and learned that there was no danger to life.

woman discussing with her boyfriend

You can judge this news 0 0