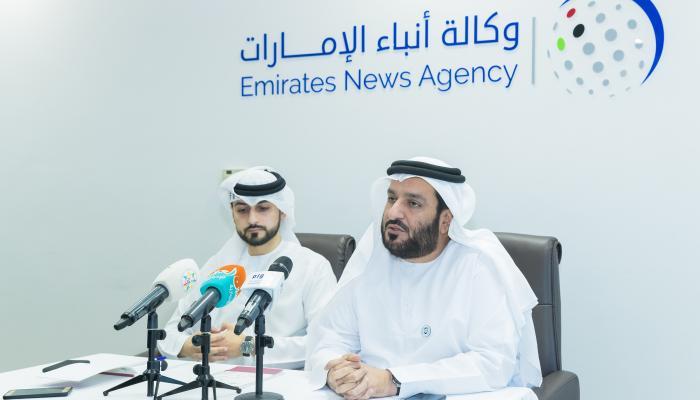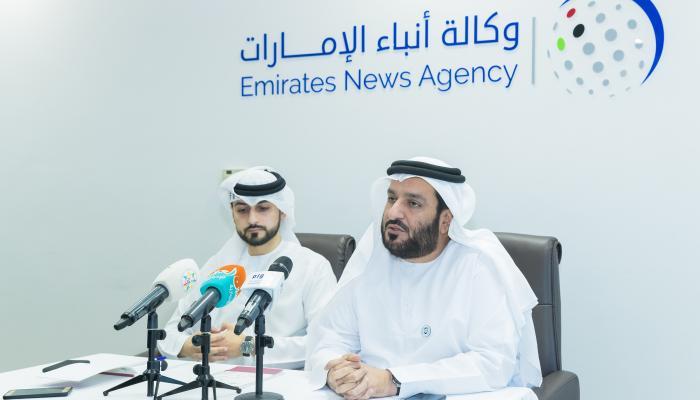 The UAE News Agency WAM has expanded its news service to 13 languages ​​covering 142 countries by adding five new languages ​​- German, Italian, Turkish, Persian and Indian – covering a population of approximately 42 countries in six languages ​​covering about 100 languages. Launched in September 2017 – French, Chinese, Russian, Portuguese, Spanish and Urdu, as well as Arabic and English.
The expansion of the Agency's news services helps to strengthen the cultural face of the UAE, enhance its positive image, highlight its world-class achievements and spread the message of tolerance, measure and measure.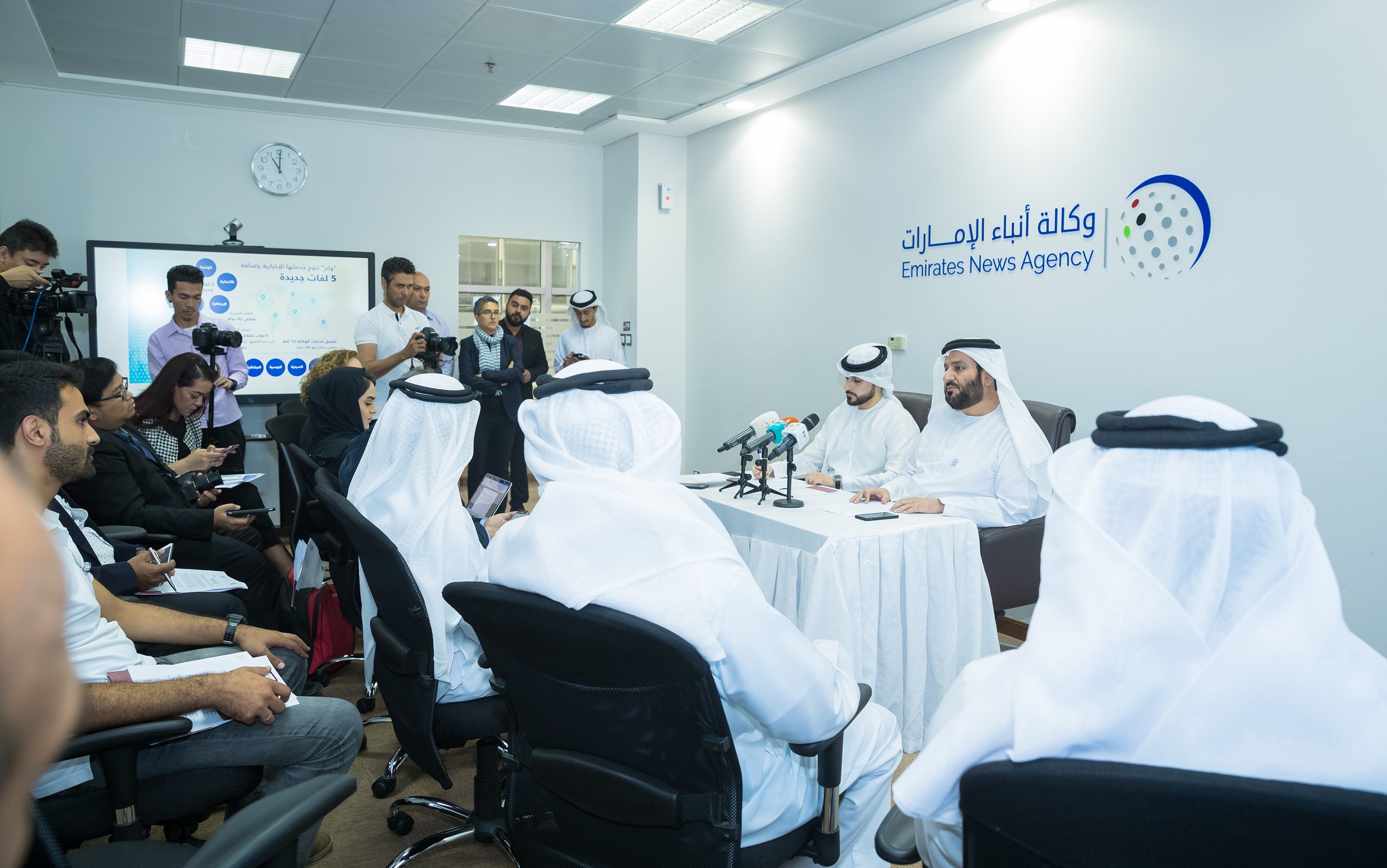 The continuous development plans for WAM's news services are part of the National Media Council's vision to promote the UAE media sector and improve its ability to spread the UAE's message and its unique position as a global model of coexistence between different races, religions and religions. Wide covering all continents of the world.
Dr Sultan bin Ahmed Al Jaber, Prime Minister and President of the National Media Council, said: "The UAE has a prominent position at international level and continues its blessed journey to achieve the foremost successes in all areas and sectors, based on the vision and direction of it show leadership that does not spend any effort. To provide all the factors for success and excellence for different sectors of the state. "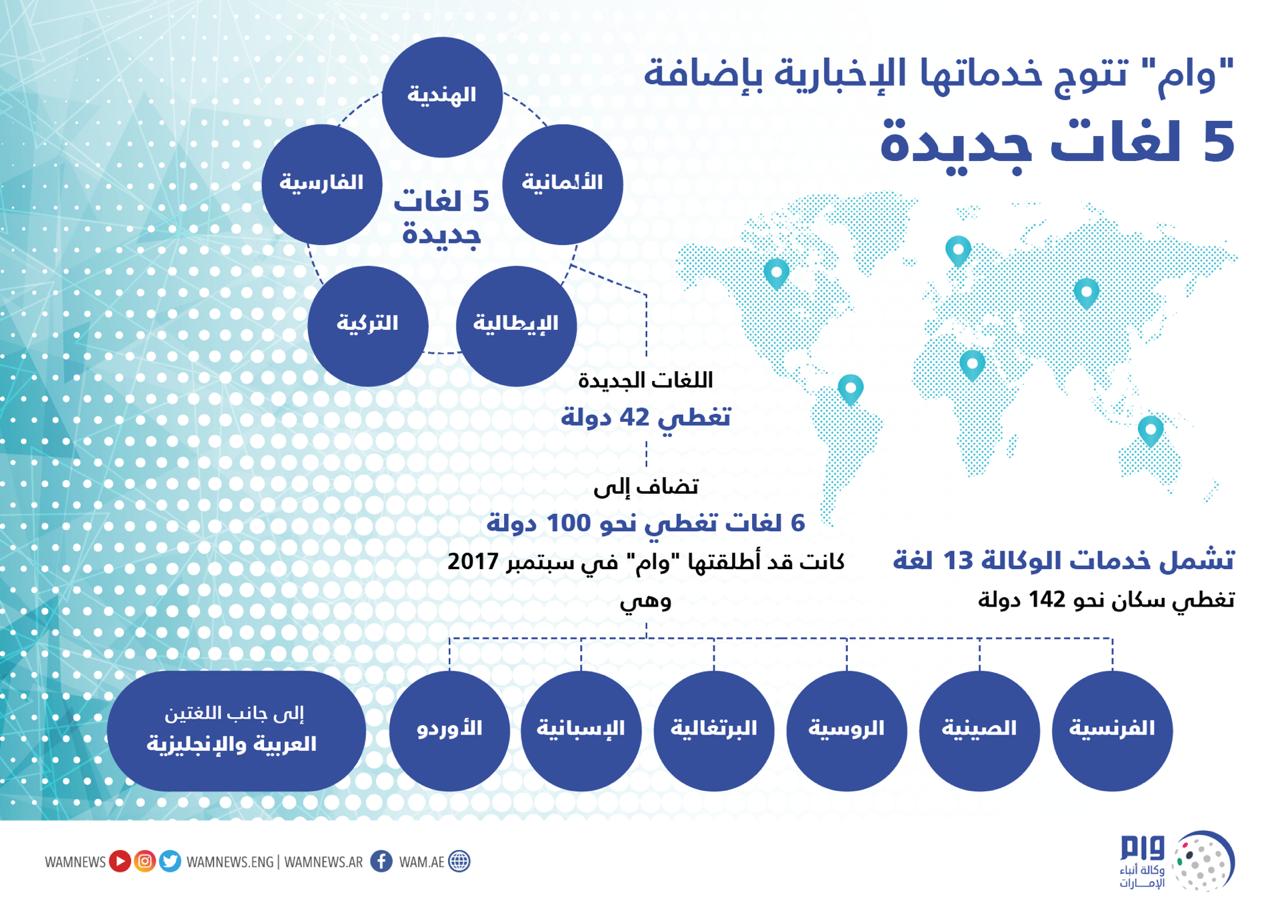 "The National Media Council plays an important and important role in highlighting these achievements in different sectors of the country. The expansion of WAM's news services into five new languages ​​helps to accomplish this role by creating important communication channels. The different people in the world in their languages, which is consistent with the state's concern to support and consolidate friendly relations with the international community. "
He stressed that this new expansion is an important resource for delivering the state's messages and values ​​internally and externally, especially the UAE represents a unique model of tolerance and coexistence among people embracing more than 200 nationalities in their country.
Mohammed Jalal Al Risi, Managing Director of Emirates News Agency, said the WAM language project has received a wide range of attention from those countries that have provided our news service in their different languages. "We have been working on developing this project to add five new languages ​​Serving 42 countries around the world, which helps UAE news and missions reach a larger segment to reach 142 countries."
"During the first phase of the project, we noticed a significant increase in state-of-the-art coverage, translated into French, Chinese, Russian, Portuguese, Spanish and Urdu," he said, allowing the agency to continue in the next phase with the countries that speak these languages. By the media cooperation agreement, with the goal of increasing WAM's important role in transmitting truth and news to the world with a high degree of professionalism and professionalism.
Source link