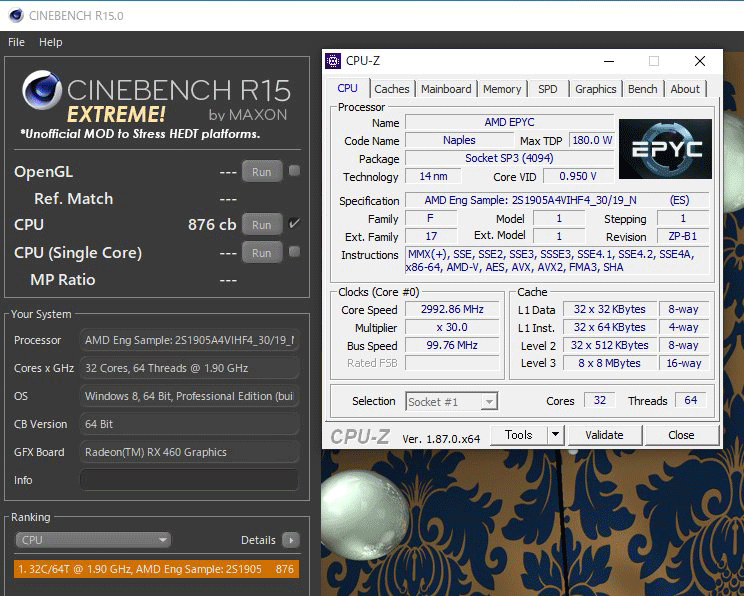 The test package Cinebench R15 from the company Maxon Computer was introduced in the already distant 2013. It is based on the Maxon Cinema 4D program used by professionals to create three-dimensional content. The reference makes it possible to evaluate the CPU and the graphics card performance due to miscalculation of three-dimensional scenes.
For all these years, Cinebench R15 has been a very popular product. However, a significant drawback has recently come to the fore: The package was created in the era of four- and six-core processors. Therefore, modern "stones" with the number of cores over 16 are able to complete calculations in seconds. During this time, they do not have time to heat up properly and operate at maximum frequency.

(+)
Computer enthusiast HWGeek from the forum Guru3D decided not to wait for the new official versions of the package from the company Maxon and personally "upgraded" Cinebench R15. Without further progress, the HWGeek increased the rendering resolution by a factor of four to ensure a greater workload on multi-core processors.
Once again, the change to the Cinebench R15 Extreme package is not the official version and is not supported by the Maxon developer company. Learn more and contact the author of courage directly can be at the forums Guru3D. Download the Cinebench R15 Extreme at the link.
Source link