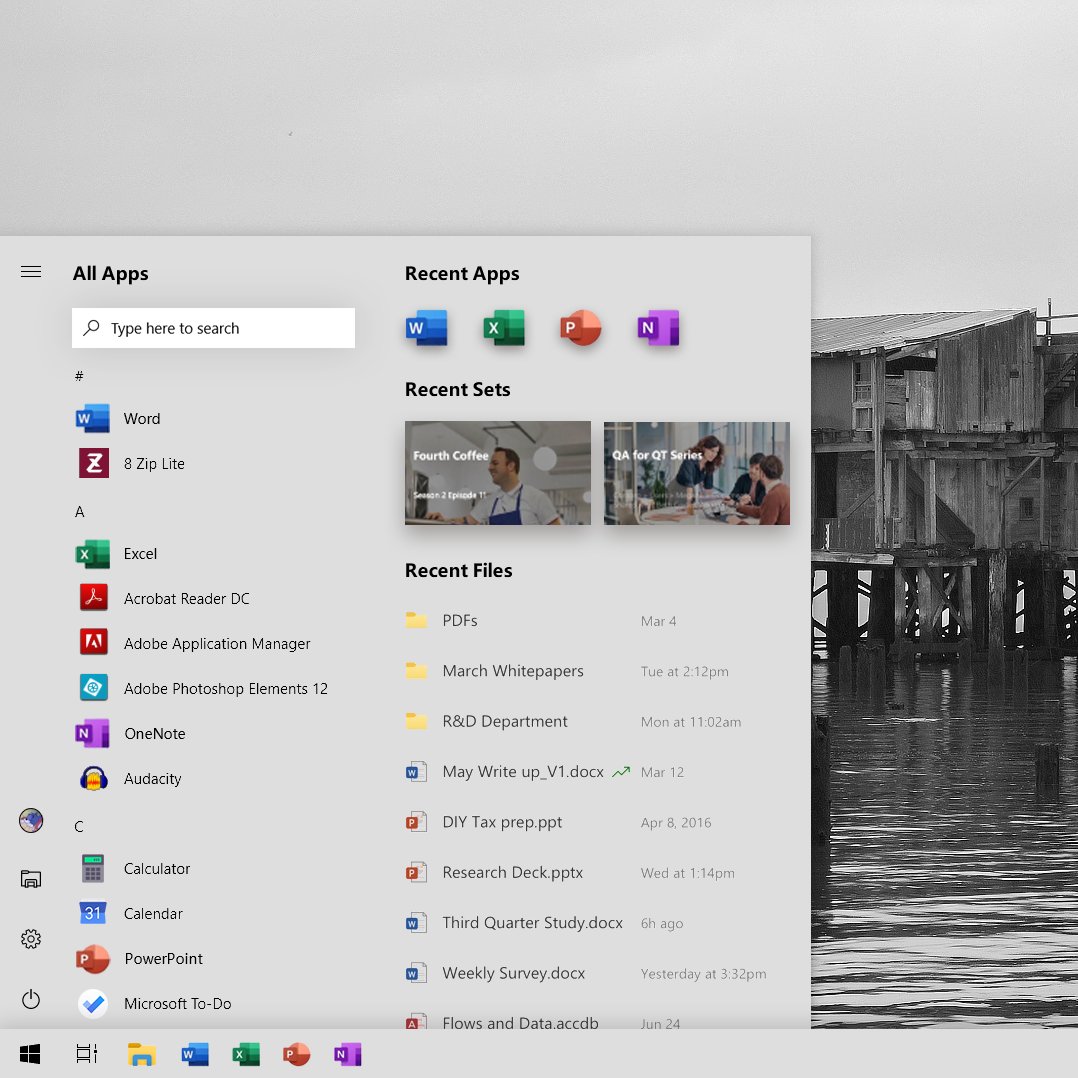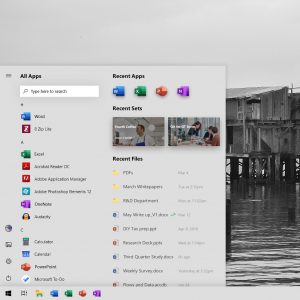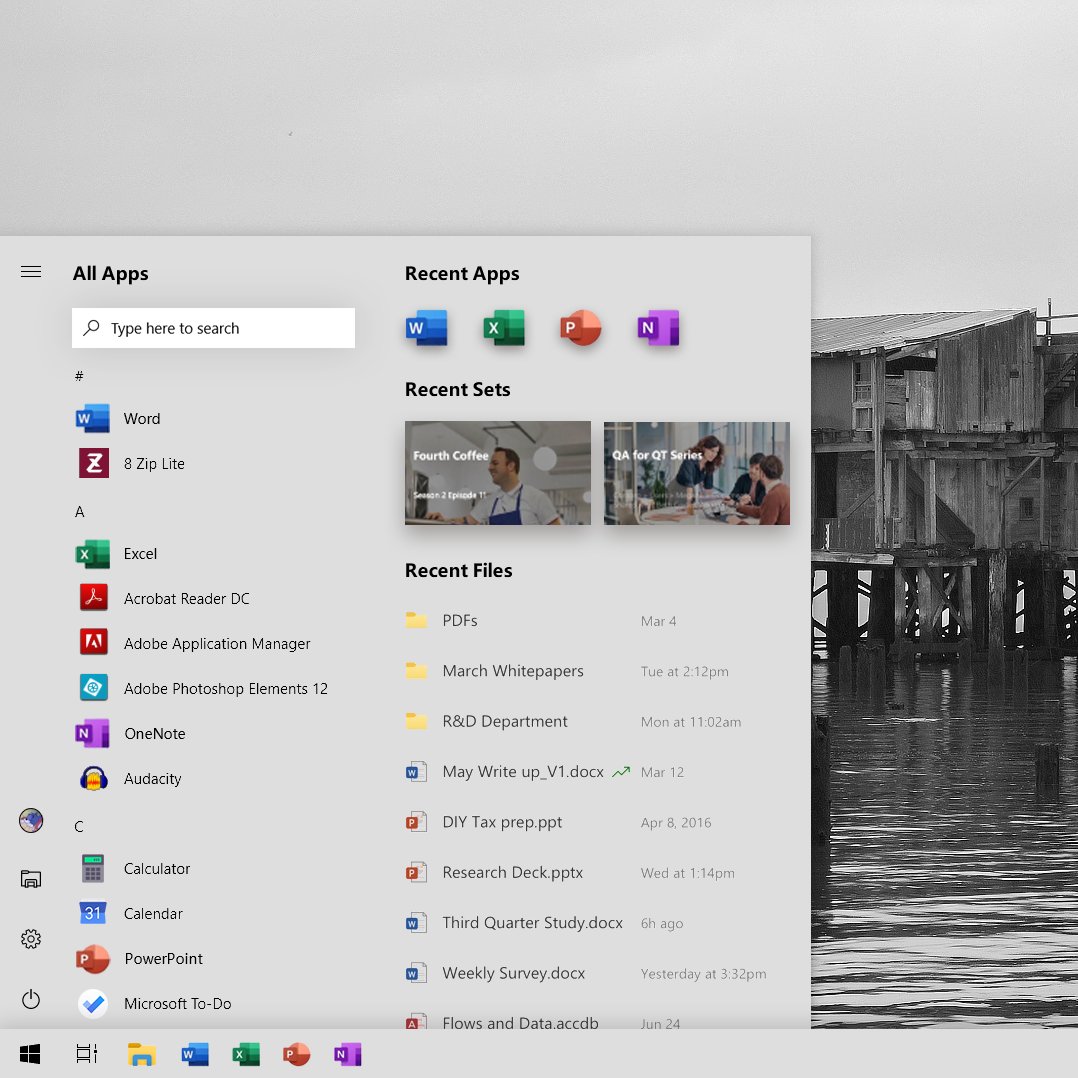 In March-April this year, another important update of Windows 10 19H1 is expected, which, given the timeframe, is likely to be released, and Microsoft developers will soon (and may have already begun) work on the next update of Windows 10 19H2 . It is assumed that this will cause major changes to the design part of Windows 10. Previously, we have already heard of the revised Start menu without live tiles. However, the first images are now showing the proposed design of the updated Start menu, without this controversial functional and interface element.
Remember that live tiles, which were subsequently negatively accepted by both developers and users, appeared on Windows Phone, after which they migrated to Windows 8 and then to Windows 10. Microsoft itself did not make any changes for a long time the functionality or interface of Living tiles, which only makes rumors of abandoning this function plausibly.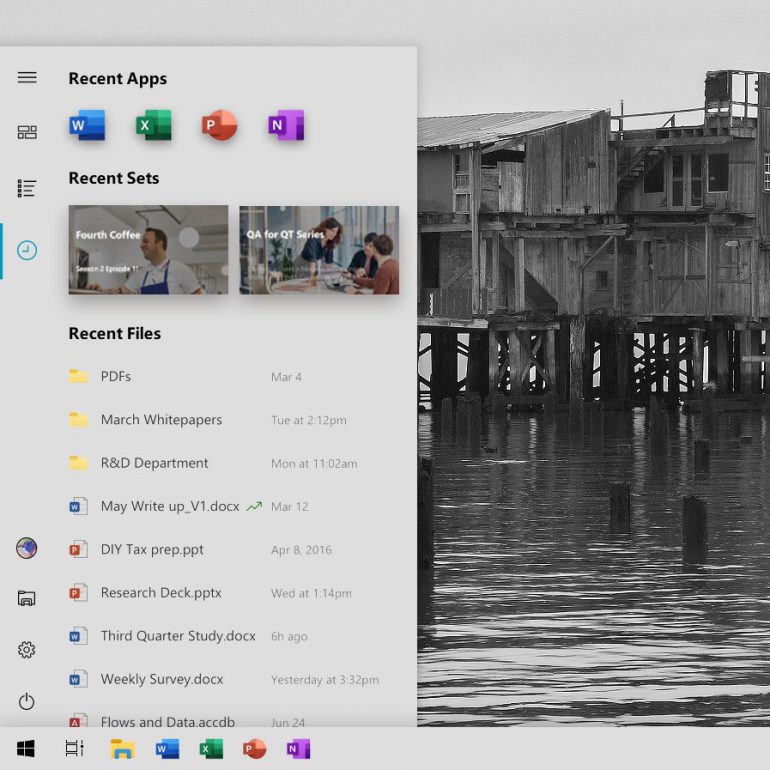 As you can see, the new Start without live tiles doesn't look like the faithful Windows 7 fans could hope for. There is no return to the popular "seven" in this regard. At least, if ultimately the final version of the design will be exactly like that. Yes, there are no live tiles, but instead of a compact menu with fixed icons, there is a large inflated canvas with a list of installed applications similar to that used in the current version of Windows 10, supplemented with a list of documents, files and programs that have recently been used or launched.
As MSPoweruser notes, the biggest problem with this version of the Start menu design is its unpredictability and inability to place icons in its usual place to develop some kind of muscle memory.
Remember that earlier Microsoft had already shown us new office application icons as well as updated versions of icons for other Windows 10 applications. In fact, they can also be seen on these unofficial conceptual images of the Start menu.
Source: MSPoweruser
Source link