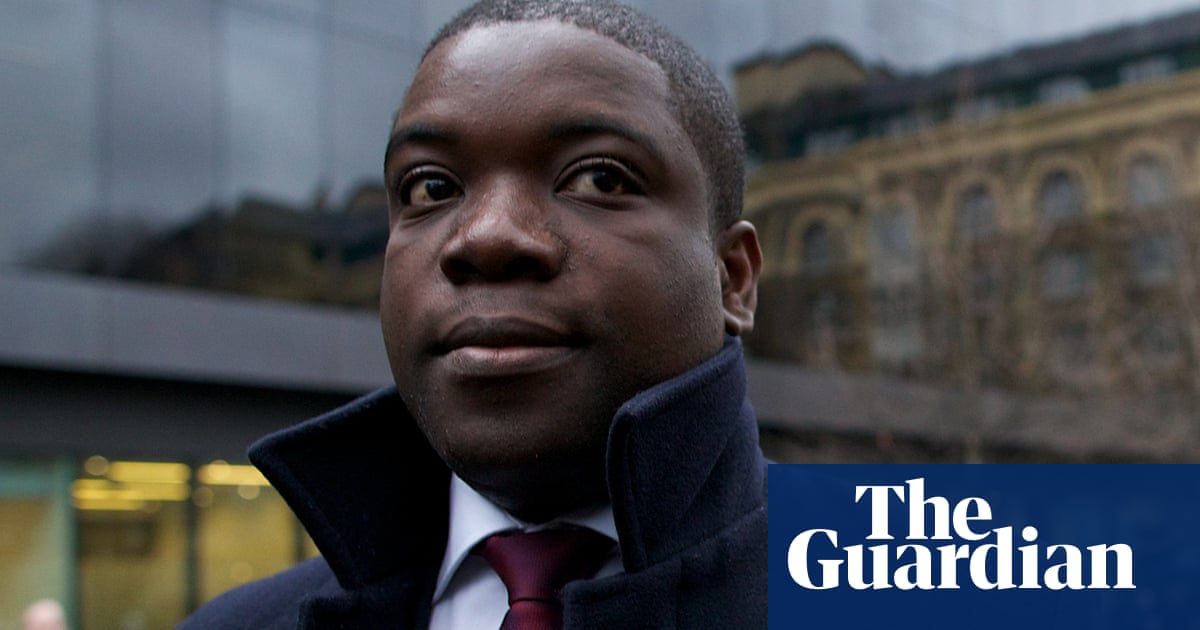 The convicted former UBS trader Kweku Adoboli has been deported from the United Kingdom to Ghana, his country of birth, after the home office officials put him on a flight from Heathrow Airport on Wednesday afternoon.
Adoboli, arrested in Glasgow on Monday when he went to a report to the home office, was taken to the Harmondsworth Immigration Center on Monday. He was not informed of when and how he would be deported but on Wednesday afternoon he took five escorts to Heathrow airport and was due to a flight at about 17:00 to return to Ghana, where he has not lived since the age of four.
The expulsion comes after a long battle by Adoboli, his lawyers and a large and varied group of followers, to try and keep him in Britain.
Speaked to the guardian on his way to Adoboli Airport, 38, promised to continue his fight from Ghana to be allowed to live in Britain. He has called on the home office to implement a key recommendation in a report this summer from Stephen Shaw that foreigners who have lived in Britain since childhood should not be expelled.
Adoboli came to Britain at the age of 12 and went to school and university here.
"This home care policy to expel people who have been here since childhood destroys the tissue in our society," he said. "So many people say that this policy is too draconian. Even city commentators say so."
Adoboli has received unprecedented support levels from 138 MP and MSP. Celebrities including actor Naomie Harris and June Sarpong, union members including Len McCluskey, UNITE Secretary General and Dave Prentice, UNIS Secretary General, and academics and business executives have written open letters to the secretary of the secretary who demand that Adoboli remain in Britain.
However, in a letter to Adobolis MP, Hannah Bardell, Sajid Javid said on Wednesday that the home office had taken into account the individual circumstances of its case and decided that it did not meet any of the exceptions stated in the legislation that could lead to expulsion expired and that the home office's decision had been held by the courts.
In his letter, Javid said: "The public expects a strong action against foreign citizens who abuse our hospitality by committing crimes."
Adoboli, 38, lost his last legal challenge when he sought permission in the Immigration Court for a court trial of refusal that his latest application remained in Britain. This was not granted.
Adoboli was imprisoned for seven years after being guilty of fraud that cost UBS 2.3 billion dollars. He was released after serving half of his opinion.
Adobolis legal team claimed that, after gaining his opinion of bank fraud, he had dedicated public talks and hosting workshops to improve the likelihood of the financial sector and warn people against making the mistakes he did when working for UBS.
He has worked with Forward Institute, which promotes responsible leadership in business and society.
Adobolis lawyer Jacqueline McKenzie, from McKenzie Beute & Pope, said: "The secretary of the court should acknowledge that he has a room to handle a case again despite the expulsion order. He chose to maintain his position so that the current benefits of expulsion could not be examined by an independent judge. He should acknowledge this rather than conceal Parliament's intention to expel foreign citizens or claim it is a public interest. "
Source link