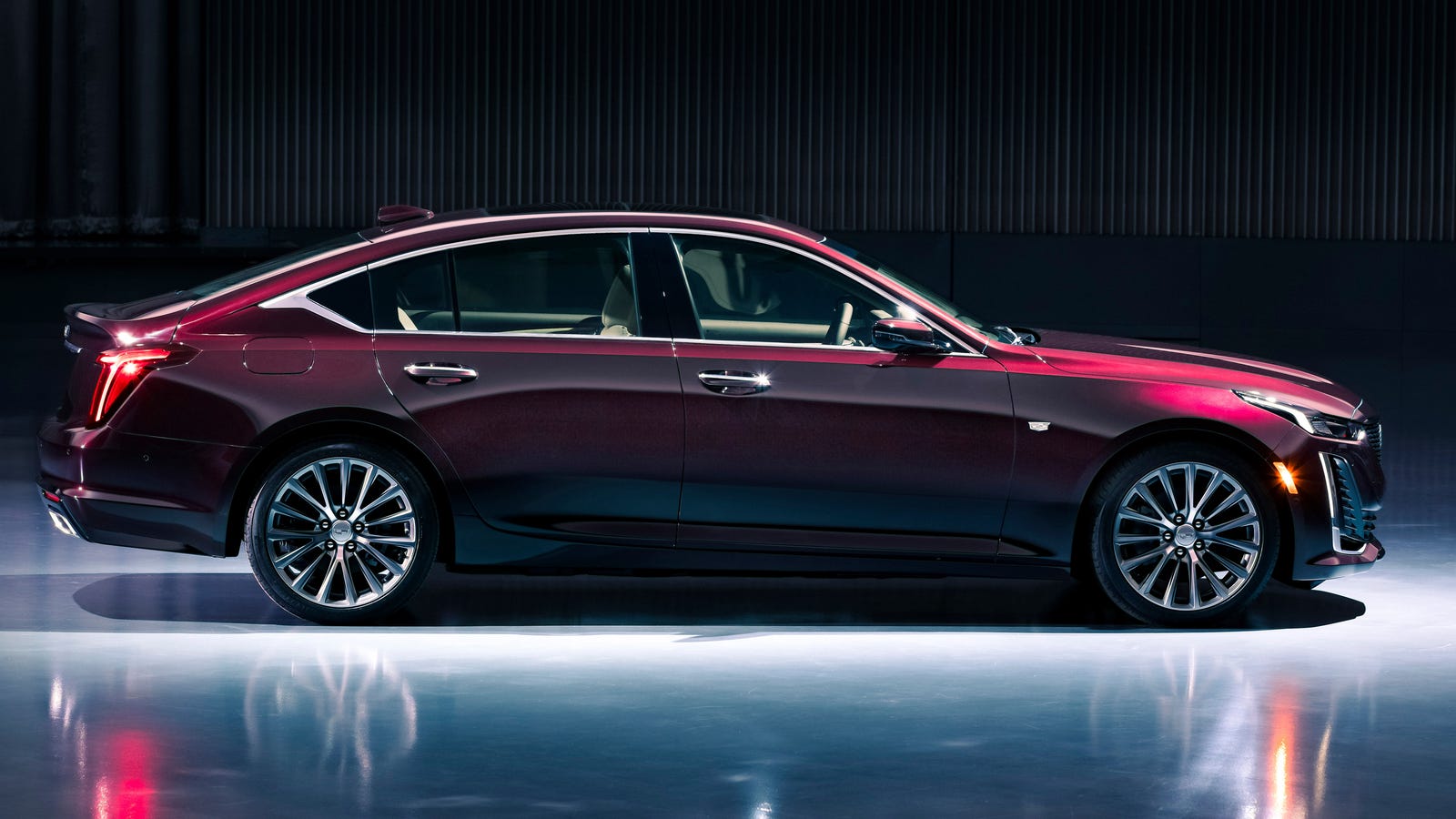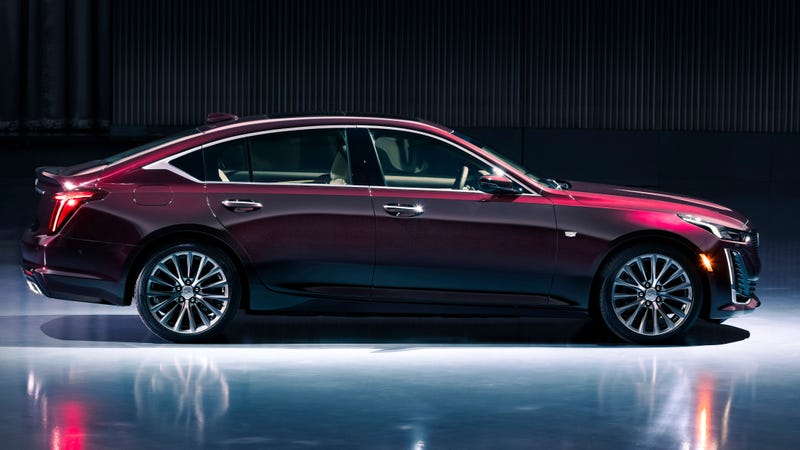 It was the Cadillac CTS sedan that brought Cadillac into its modern era, past Broughams and Fleetwoods your grandparents drove into BMW high performance games. In V-shape, it brought a ton of horsepower to the table with wonderful results, but eventually sales were terribly slow leaving Cadillac to focus more on SUVs and crossovers. But it hasn't given up to the sedan game altogether. Meet CTS's modern replacement, Cadillac CT5.
This is the second sedan to adopt Cadillac's latest alphanumeric naming system, behind the larger, more expensive, and eventually supplied CT6. Fortunately, it will sell better than CT6 did and live up to CTS's legacy – it was always a favorite with enthusiasts, including those at the Jalopnik office. XT crossovers have been using these names for a while.
It is a nice design and a solid development of what CTS started. I wasn't sure about the odd shaped C column, but it certainly looks better with chrome trim in top shot instead of black as immediately above.
With regard to technical specifications, Cadillac says that this car uses the latest iteration of the rear wheel drive Alpha platform that supports Camaro and the outgoing CTS and ATS. It was expected and good news for enthusiasts – it is one of the best sporting vehicle architectures around, and every car that uses it happens to be a great deal. All-wheel drive is also optional.
No word on horsepower for any of these, but Cadillac says the CT5 will use a turbocharged 2.0 liter four-cylinder engine and a dual-turbo 3.0-liter V6 engine. These are rated 237 and 404 HP, respectively, when used on CT6, so expect similar results here. The 3.6-liter naturally aspirated V6 seems to be away from the lineup.
Like other Cadillacs too late, it will be offered in luxury and sports trims, depending on what buyers want more from. If CT6 is any indication, it should also build its internal game. It was always a problem with the last generation of Cadillac sedans.
Cadillac chose to reveal the car in a series of ASMR videos, a move that will surely be good, but we'll see the right thing next month at the New York Auto Show. I am eager to see it personally and bring the inevitable V version. But will buyers greet this thing more warmly than they did CTS at the end? We will see.
Source link