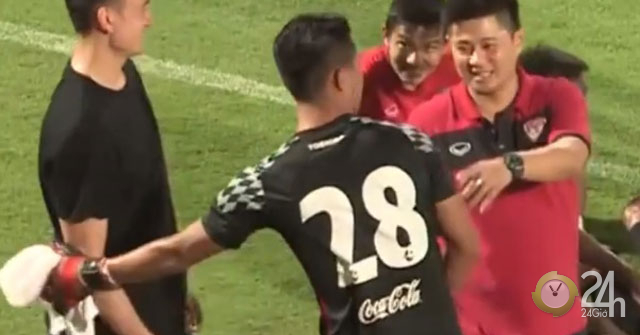 Wednesday, February 6, 2019 19:22 (GMT + 7)
After a successful medical examination, goalkeeper Dang Van Lam followed the participation in Muangthong United, where he saw his home savings make a mistake.
Van Lam met the new teammates
On February 5, Van Lam had a medical examination at BASEM Center, located on 5th floor, Bangkok Hospital (Thailand). The person who directly examined his health was Dr. Pornthep Maemmanee, specialist in orthopedic surgery and sports medicine. He is also the medical director of Muangthong United Club.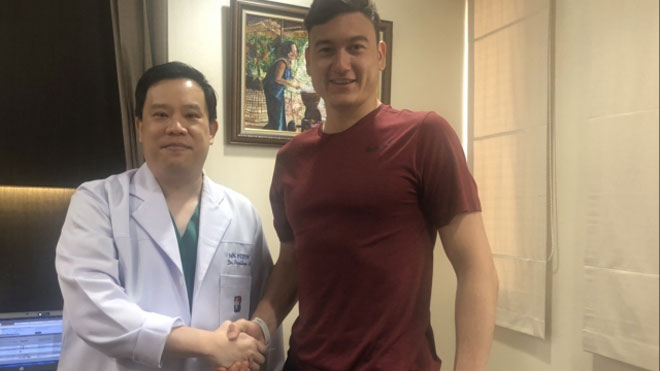 Van Lam and Dr. Pornthep Maemmanee
Here, Muangthong United's rookie must undergo tests on osteoarthritis, muscle mass, blood collection and radiography. The test results were very satisfying when Lam "Tay" got a compliment on the health of this doctor: "The tests showed he had a perfect body, no problem. For damage".
Shortly after the completion of the medical examination, Van Lam went on to practice the closed match between Muangthong United and Kasetsart and met his new teammates for half-time.
In the "black wood" outfit, the Vietnamese goalkeeper is very knowledgeable about "going into the usual" with "wai Thai" style (Thai style greeting, including bending a little, with two palms facing each other in prayer style). He also received a warm welcome from his teammates.
Back to the friendly match, this is the game where Muangthong United wins without losing much sweat before Kasetsart with the score 9-1. However, Muangthong United's only goal was the goalkeeper's fault. He missed the ball in a corner kick, so the goalkeeper could put the ball into the nearest post.
Dang Van Lam is expected to have a new club premiere at. 11.30 7/2.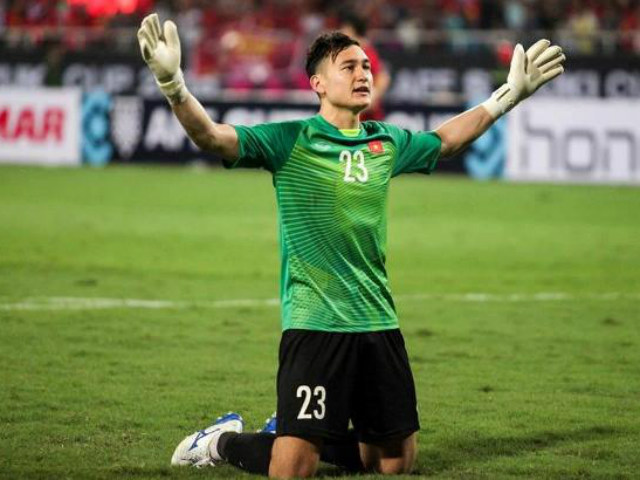 The path to glory is always the longing for each player.