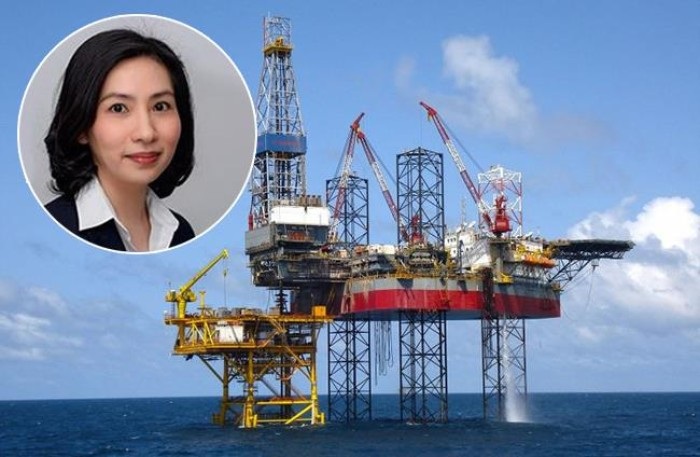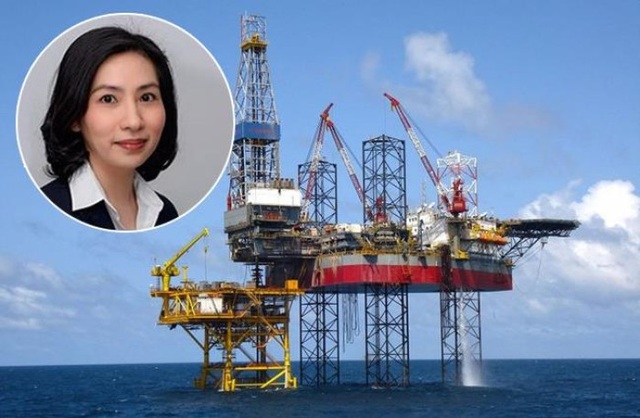 Phase 2 in Ha Van Tham (former chairman of Ocean Commercial Joint Stock Bank – OceanBank) has 4 cases. Among them, the case of Mr. Dinh La Thang and his accomplices for violations in the Vietnam Oil and Gas Group (PVN) contributed to capital and lost VND 800 billion. In OcebanBank. This case has been appealed in 2018 (the project has legal effect).
In this case, Mr. Dinh La Thang convicted of 18 years in prison, plus a verdict on violations in the implementation of the Thai Binh 2 Thermal Power Plant project, Thang should adhere to a joint sentence of 30 years in prison.
The second case was first dealt with by Hanoi People's Court on January 21 and 22, when four defended were former leaders of Binh Son Refining and Petrochemical Company (BSR member of PVN).
The court declared Nguyen Hoang Giang (former president of BSR's board) 7 years in prison; Dinh Van Ngoc (former Director General) 4 years in prison; Vu Manh Tung (former Deputy Director General) 8 years in prison and Pham Xuan Quang (former auditor) 6 years in prison. All defendants commit a crime of abusing their position and powers to grant property. In particular, the defendants have deposited BSR's money in OceanBank, then received the interest outside (also called customer care money) and granted.
The remaining two cases that the prosecutors also have the same action to bring money to the company to OceanBank, then receive the interest outside and appropriate. On March 21, Hanoi City People's Court opens a first trial with two prosecutors, Tu Thanh Nghia (born 1962, former Director-General of Vietnam-Russia Joint Venture Vietsovpetro (VSP); Vo Quang Huy (born in 1961, previously Chief Accountant of VSP), both were prosecuted for "Abuse of positions and powers to grant property".
The fourth case was completed by The Highest People, accused 3 accused, Do Van Khanh (born in 1961, former director general of PetroVietnam Exploration Production Corporation (PVEP); Nguyen Tuan Hung (born 1971, former head of PVEP Finance Ministry), Vu Thi Ngoc Lan (born in 1973, former Deputy Director General of PVEP) All the accused are being prosecuted for abuse of posts and powers.
So in 4 cases of Ha Van Tham's second phase, only Vu Thi Ngoc Lan is a woman. Lan was born in 1973, had more than 20 years worked in the petroleum industry, she was prosecuted, detained early in January 1.2019.
During her work, Mrs Vu Thi Ngoc Lan has held many important positions at PetroVietnam Finance Joint Stock Corporation as: Head of Trust Services, Head of Cash Flow Management.
In September 2006, Ms. Vu Thi Ngoc Lan appointed by PVN's CEO as Deputy Director General of PetroVietnam Finance Corporation.
Two years later, Mrs Vu Thi Ngoc Lan became a member of the Board of Directors and Deputy Director General of PetroVietnam Finance Joint Stock Corporation.
In early 2009, Mrs Vu Thi Ngoc Lan served as Deputy Director General of PVEP and was responsible for finance, accounting and auditing of the company. Why is Mrs Vu Thi Ngoc Lan involved in work?
According to the accusation, PVEP has implemented the direction of PVN from 2009 – 2014 in order to prioritize the use of financial services in OceanBank. Long-term and non-timed deposits have been concluded with OceanBank Thang Long branch. Mrs Vu Thi Ngoc Lan approved 101 applications for payment directly, signed 202 new deposit contracts, extended 239 contracts with OceanBank.
Mrs. Nguyen Thi Minh Phuong, former Deputy Director of OceanBank, led by Ha Van Tham to pay directly out of interest for PVEP:
In early 2011, she followed Mrs Nguyen Minh Thu (formerly CEO of OceanBank) to meet Mrs Vu Thi Ngoc Lan. During this meeting, Mrs Lan spoke of the term deposit of PVEP and assigned Nguyen Tuan Hung as the direct contact.
Then Phuong discussed directly with Mr. Hung about the policy of taking care of customers' depositing of money at OceanBank. Any issues that arise when sending money, Ms. Phuong directly discussed with Mr. Hung so he could report back to Mrs Vu Thi Ngoc Lan.
According to charges, Mrs Vu Thi Ngoc Lan received money for customer care from Nguyen Thi Minh Phuong and was responsible for criminal acts to receive 200 million VND.
During the investigation, Mrs Vu Thi Ngoc Lan has proclaimed and actively cooperated with the Investigation Agency, actively returning all the amounts granted, this is a reduction to a little criminal liability.
of: Results pay
Vietnamese people