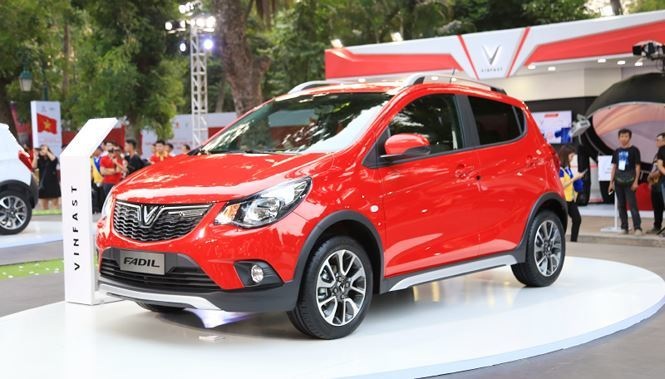 Enter "games" of small cars
After years of indifference, Toyota Vietnam officially joined the segment of cheap small cars with Wigo models imported entirely from Indonesia at the end of 2018. This model has the same sales price as house-mounted cars, from DKK 345-405 million. VND. With the original goal of reaching 800 cars / month, by the end of 2018, Toyota has achieved the plan.
This year, Toyota Vietnam said it will increase sales with this small model to expand its market share. With the advantage of brand and imported car with competitive price, this is a heavy competitor in the segment.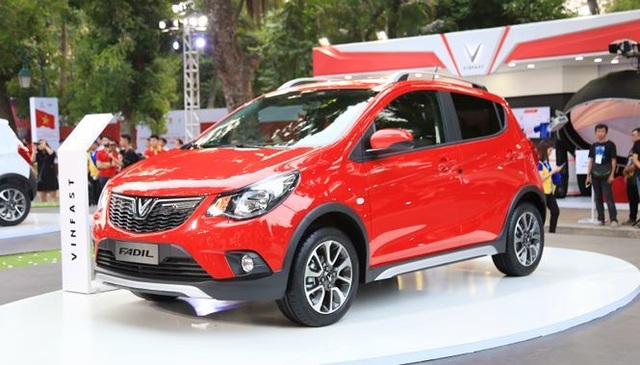 Realizing the potential market, Honda Vietnam also entered the market. The Brio model is ordered by Honda auto dealers, with an estimated price of less than VND 400 million. According to the plan, at the end of the quarter 1/2019, this model comes home again, officially joining the game. With a beautiful exterior design and branding benefits, the Honda Brio is certainly a serious competitor who also competes with Toyota Wigo, Hyundai i10 and Kia Morning.
VinFast company of billionaire Pham Nhat Vuong will send Fadil samples and deliver them to customers in the third quarter of this year. This model has the best equipment in the Class A segment with 1.4 liter engine capacity, ABS brake, electronic brake force distribution, reversing camera and 6 airbags, … In addition, customers can select specific features and equipment provided by VinFast to create a personal vehicle, unlike others. So this is a potential rival in the segment.
Hyundai i10 and Kia Morning are also planning to renew in 2019 with changes in design and retrofitting of new features to increase competitiveness.
In addition, other competitors Suzuki and Mitsubishi also have their own plans to gain market share in the small car segment. Suzuki said that in 2019 there will be a special pricing policy for a number of models, including a small Celerio model. Therefore, the Class A car market promises to be very active in 2019.
The market for small cars is dominated by two Korean brands, the Hyundai i10 and Kia Morning, which are gathered locally. In 2018, Hyundai sold in 10 more than 22,068 cars, which account for 50% market share, and Kia Morning became number two with over 11,458 cars and accounting for approx. 25% market share.
However, Toyota Wigo's entry changed the market share structure in the fourth quarter of 2018. Hyundai i10 retains sales similar to 2017, while Kia Morning kills nearly 3,000 cars. In 2019, with the appearance of Honda Brio and Fadil, there will be many changes.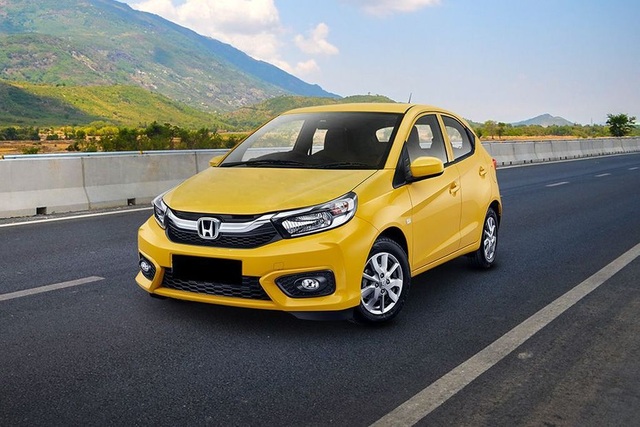 Waiting for the price competition
The sale of small A-class cars in 2018 reached more than 40,000 units. Companies expect growth in this segment by 2019 to be over 10% because people's income is rising while the car is inexpensive, consistent with many people's ability to pay. In particular, these models are very suitable for the increasingly crowded cities.
Strong competition, car prices will not be able to rise, on the contrary, there are several customer support promotions. In addition, companies need to race to equip new technology to attract customers. When Toyota Wigo appeared, Hyundai Thanh Cong had to cancel its scheduled price increase in10 by the end of 2018.
With locally mounted production wagons, the companies said they would increase the location rate to enjoy government incentives; At the same time, ask the parent company to share to get the most reasonable price.
Mr. Le Ngoc Duc, Director General of Hyundai Thanh Cong said: "To get reasonable prices, we have asked our partners, suppliers of overseas components to share. Along with that, the event is reproducing, optimizing all activities and increasing production." In the near future, when Hyundai Thanh Cong is inaugurating a new car assembly plant, the location rate is higher, the mounted models will continue to fall.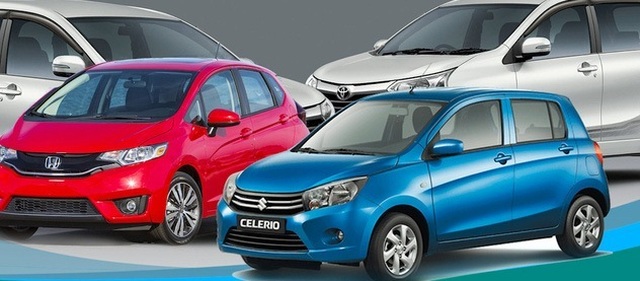 Domestic cars will have the advantage if the tax relief policy is adopted. Currently, the authorities have proposed exemption from special consumption tax and domestic manufactured car components in the amended and supplemented Special Consumer Tax Act, which is expected to be submitted to the National Assembly for approval in 2019. If this policy is adopted, locally fitted cars will be able to reduce prices.
Currently, many models of locally produced cars only have a locating rate of 10-20%. According to calculations, a locally mounted car has a degree of location of 20%, priced at VND 400 million. Using this policy, there will be a corresponding discount of 10-12%.
Falling prices for locally produced cars will affect the car market in general, making imported cars competitive even with reasonable sales policies.
Besides cooperating with banks, promoting car loans. With cheap cars, customers only need 90 million dong in hand, the rest can borrow from banks, 300 million dong, 3 year time period, the amount of monthly payment is not large. Therefore, the market for cheap small cars promises to boom in 2019.
follow Tran Thuy
VietNamNet